Tasmanian Timber Furniture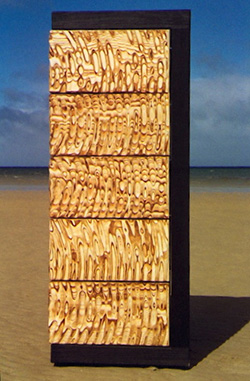 Acclaimed as one of Tasmania's finest and well-known furniture designers and makers, Mark Bishop has been designing and making furniture since graduating with a diploma in Fine Furniture from the Canberra School of Art in the mid eighties.
Over 150 significant pieces of furniture have been produced by Mark, many of them award-winning designs, or commissions for the International market.
A contemporary designer who specializes in the construction of Tasmanian timber furniture for domestic and commercial applications, his practice is vertically integrated from the selection and milling of his own timber to the design and manufacture of his furniture.